Moose Hunts
Book a Moose Hunting Trip with Professional, Pre-Screened Big Game Hunting Guides and Outfitters
---
Moose Hunting - North America's largest big game animal. From Alaska to Newfoundland Canada, we've compiled a great selection of moose hunts, 80 in total. Shiras, Alaska-Yukon, and Canadian Moose hunts from reputable big game hunting guides and outfitters for that once-in-a-lifetime hunting experience. Guided and self-guided (drop camps, float trips) bow and gun moose hunts.
---
Top Moose Hunts (Gun)
---
Top Moose Hunts (Bow)
---
Moose Guide (Alces alces) The moose is the largest member of the deer family, Cervidae. It is found in North America from Alaska to eastern Canada, south into the northwestern United States, and in Europe and Asia from Norway to Mongolia. The name moose is an American Indian word.
The moose is a massive animal with long legs, a large head, and an elongated, overhanging muzzle. A long flap of skin, called the bell, hangs beneath its throat. Large bulls may be 3.1 m (10 ft) in length, plus a short tail, and up to 825 kg (1,800 lb) in weight. Bulls typically also have large, broad, spoon-shaped spiked antlers, which may be 1.8 m (6 ft) across.
Of the four species of moose, the Alaska-Yukon moose is the largest, bulls can weigh in excess of 1400 pounds and stand 7 1/2 feet at the top of their hump. They inhabit Alaska, the Yukon and the western regions of the Northwest Territories. The Eastern Canada moose lives in more heavily timbered areas, and can be found in the Canadian provinces of eastern Ontario, Quebec, Newfoundland, and in the United States can be found in Maine and occasionally down into Massachusetts. The Shiras moose inhabits the southeastern regions of British Columbia and southwestern Alberta, as well as western states of Washington, Idaho, Montana, Wyoming, Utah and Colorado. The Western Canada moose is the second largest specie, and primarily inhabit areas of the Northwest Territories, British Columbia, Alberta, Saskatchewan, Manitoba and a few have been seen in the northern states of the USA.
If you've been wanting to go Moose hunting in Alaska or Canada, you're affordable adventure can start here at OutfitterPros.com
---
Spotlight Moose Outfitter
Migule Mountain Outfitters

Migule Mt Outfitters and Beaver Mt Camps have been operating for over 40 years. Started By Dave Toms in the early 60's and now run by son Paul. Our knowledge of big game hunting will help to ensure a most memorable hunt and one that will make you want to return. Many of our clientele have been returning regularly for many years. Come as a hunter leave as a friend.

We operate a drive to lodge located in the central region of NF. You will have the opportunity to harvest all 3 big game animals (moose, caribou and black bear) in the same general hunting area. Success rates are steady at approx 90% for the past 15 years.

Hunts are 5 days in duration in which hunters should arrive on Sun in order to start the hunt first thing Mon morning. We hunt full days with lunches in the bush unless otherwise stated (guides will carry lunch for both). Our method of hunting usually involves spotting as well as a fair amount of walking through some rugged terrain (bogs, brush, streams etc). ATV's are used for transportation to and from bush as well as for retrieval of game.

Species Offered
Moose Range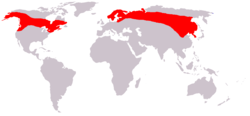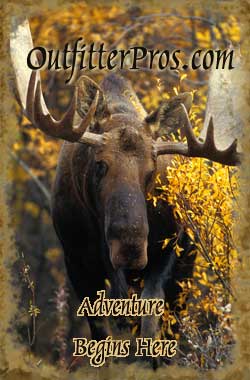 ---
Top Moose Hunting Destinations
Gun and Bow hunts in Alaska, Maine, British Columbia, Yukon, Ontario Canada, and more.
---

Win Hunting Gear
Each hunter that completes a Find A Hunt form qualifies for monthly and quarterly prizes in our Giveaway Contest - Grand Prize: TC Bone Collector Triumph Muzzle Loader.
Save Time
One simple form matches your hunt criteria with pre-screened professional Big Game Guides and Outfitters.
Save Money
After you complete the Find A Hunt form, we'll provide you a link to our Twitter page where we share Hunting Deals and Specials - early bird specials, cancellation hunts, DIY hunts, group specials, etc.
Book With Confidence
Each Big Game Outfitter must pass our exclusive 5 Point Outfitter Rating System in order to have their hunts listed in our database.
---
Proud Supporter of:
---
MORE Hunts
Click a Link Below for other Top Hunts