Missouri Hunting Guides and Outfitters
Find and Book a Hunting Trip with Professional, Pre-Screened Missouri Hunting Guides / Outfitters.
Missouri Hunting
Trophy Whitetail Deer and wild Turkey top the list of the most sought after game in Missouri. We'll help you find a professional Missouri Hunting Guide / Outfitter for your next hunt, simply click Find A Hunt or select a gun or bow below after reviewing the Missouri Hunting information./p>
---
Missouri Hunting Summary
Missouri has two whitetail deer hunting seasons: firearms and archery. The archery season is in two segments, and the firearms season consists of five portions: urban, youth only, November, muzzleloader and antlerless only. The reputation of Missouri's trophy whitetails is beginning to catch up with its neighboring states of Kansas and Illinois.
Other top hunting choices in the Show-Me State include abundant eastern wild turkey, bobwhite quail, bobcat, coyote, duck, and goose.
If you were born after Jan. 1, 1967, you must have a hunter's safety card issued by your home state.
---
Missouri Hunts
Select the desired species & weapon below and click "Go"
Missouri Whitetail Deer Hunts
Missouri Turkey Hunts
---
Spotlight Missouri Outfitter
Top Shelf Outfitters
Outfitter for Black Bear in WI as well as Canadian Geese/Ducks/Upland birds like Grouse and Pheasant, also Turkey hunts. We also have Sonoran Desert hunts for Desert Mulie, Coues Whitetail, and Desert Sheep. Booking agent for Whitetail/Elk estate hunts in WI as well as free range Whitetail in WI/MO/Saskatchewan. Also Booking for various Ibex/Marco polo species in Turkey/Kirghistan and Spain, Black Bear/Moose in Ontario and Saskatchewan, Mountain goat in British Columbia and various other higher end hunts worldwide. We're here to assist you in planning the Big Game Hunt you desire!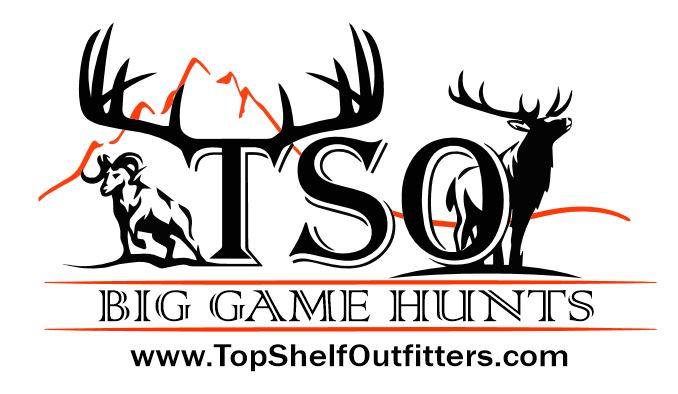 Species Offered
---
Bear - Black
Cow - Elk
Deer - Coues
Deer - Desert Mule
Deer - Mule
Deer - Whitetail
Elk
Exotics - All
Guaranteed - Elk
Guaranteed - Whitetail
Moose
Mountain Goat
Sheep - Big Horn
Sheep - Desert Big Horn
Turkey
---
For ALL Big Game, Waterfowl, Upland Bird, Varmint, and Small Game Hunts, visit Find A Hunt