Turkey Hunting in Missouri
Find and Book a Turkey Hunting Trip with a Professional, Pre-Screened Missouri Hunting Guide / Outfitter.
Turkey (Meleagris gallopavo)
OutfitterPros.com features 4 Turkey Hunts with 4 professional Missouri Hunting Guides and Outfitters. All outfitters are licensed, insured, and have passed our exclusive 5 Point Rating system. Missouri offers both Spring and Fall turkey hunts for the Eastern subspecies.
Fall turkey hunting provides a tremendous opportunity to pursue this wily species. Relatively few people hunt in the fall, as the fall of 2008 numbers demonstrate. Only 17,000 hunters pursued turkey in the October 2008 season, while more than 150,000 turkey hunters took to the field in the spring. Statistics courtesy of the Missouri Department of Convservation website.
---
---
Spotlight Missouri Turkey Outfitter
Lonesome Oak Outfitters
Guided And Do-It-Yourself Hunting Trips

We are a 100% Fair Chase Whitetail Deer and Turkey outfitter in Brashear, Missouri. Offering full lodging with plenty of space to roam in and outdoors.

When you're not out in the fields hunting, you can sit back and enjoy our 8 bedroom/8 bath 5000 square foot lodge. Take a load off in our cozy living/dining room area or sit back and enjoy the view out at our large hangout behind the camp. We have plenty of room for you to roam both inside and outside the lodge

Just 100 yards from lodge is a 3 acre stocked bass pond where you can enjoy fishing after an after hunt breakfast. With an array of amenities, Lonesome Oak is able to provide a hunting experience that goes beyond the hunt.

Contact us today to get more info or book a trip of a lifetime.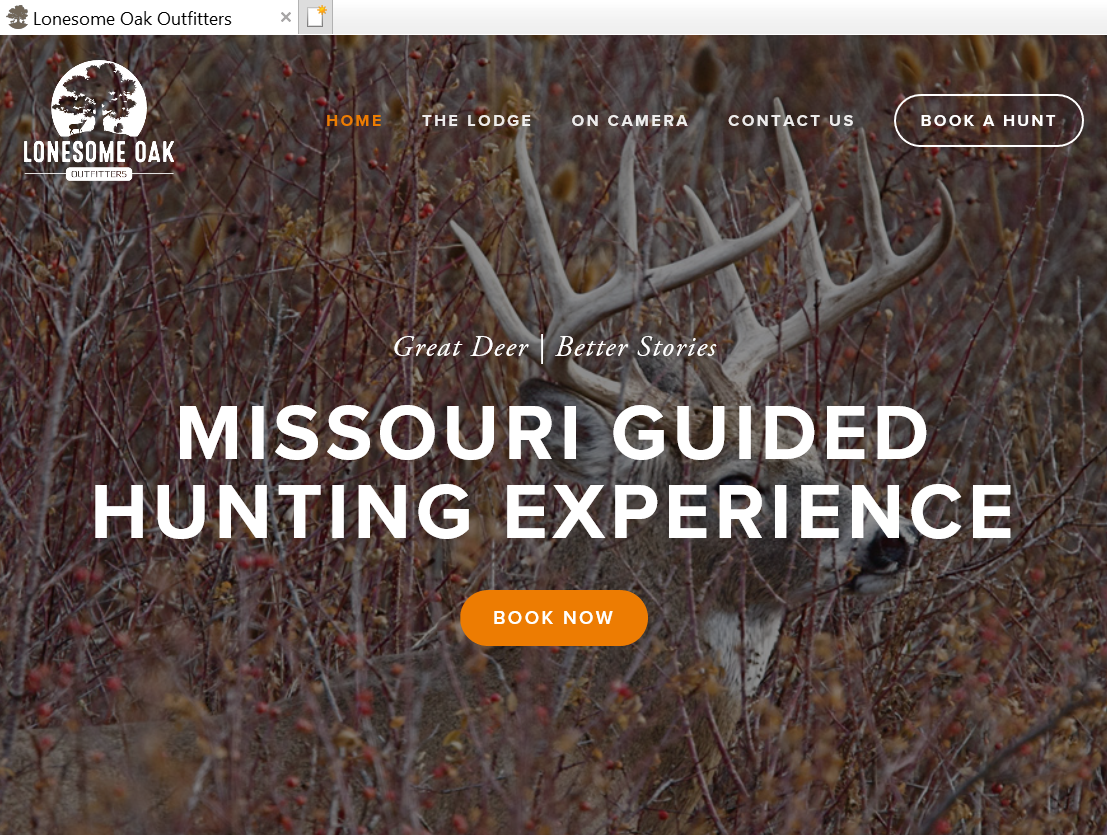 Species Offered
---