Ohio Hunting Guides and Outfitters
Find and Book a Hunting Trip with Professional, Pre-Screened Ohio Hunting Guides / Outfitters.
Ohio Hunting
Trophy Whitetail Deer and wild Turkey top the list of the most sought after game in the Buckeye State. We'll help you find a professional Ohio Hunting Guide / Outfitter for your next hunt, simply click Find A Hunt or select a gun or bow below after reviewing the Ohio Hunting information.
---
Ohio Hunting Summary
Whitetail deer hunting in The Buckeye State is world class and is gaining fame as a trophy buck state due in large part to having an excellent deer management program. The state's deer management program has a very conservative buck harvest and is designed to manage for trophy-sized bucks while controlling the state population through hunting of deer, especially does. This allows for the population to remain balanced while also putting in place the conditions necessary to produce record setting deer. Ohio has a short gun season, held after the rut (which is bow hunting only) and only allows shotguns.
Other top hunting choices in the Buckeye State include abundant eastern wild turkey, bobwhite quail, coyote, duck, and goose.
---
Ohio Hunts
Select the desired species & weapon below and click "Go"
Ohio Whitetail Deer Hunts
Ohio Turkey Hunts
---
Spotlight Ohio Outfitter
Ohio Bow Hunting Outfitters
I am a full time guide, this is my job and my Passion!! If you go with a part time guide you get part time results!! I have one job and one job only, to give you the HUNT of a LIFETIME, and the shot at a BRUTE from the Buckeye State!!!

The owner and guides have over 60 years of combined whitetail bow hunting experience in Ohio's farmlands and hardwood bottoms.

My hunts are 100% fair chase, 100% heart-pounding bow hunts. We make no guarantees on harvest but we do guarantee to give you a memorable hunt in areas that are managed for bow hunters by bow hunters.

All my properties are privately leased and operate in Two of the top 5 counties in Ohio for harvesting Pope and Young (125" min) and Ohio Big Buck (140" min). My properties are for you - the bow hunter that dreams of that magic opportunity for a chance at the buck of a lifetime. It's what drives us all year long.

Come experience the brutes of the Buckeye State with us.

Our Turkey hunts are fully guided with guides who have over 40 years and several dozen Gobblers under their belts. Our hunts are both Bow and Shotgun. All Bow hunts are out of blinds, and our Shotgun hunts are prime run and gun. Lots of birds and lots of action!!! Come enjoy Ohio's Thunderlips with Ohio Bowhunting Outfitters. Limited number of hunts available.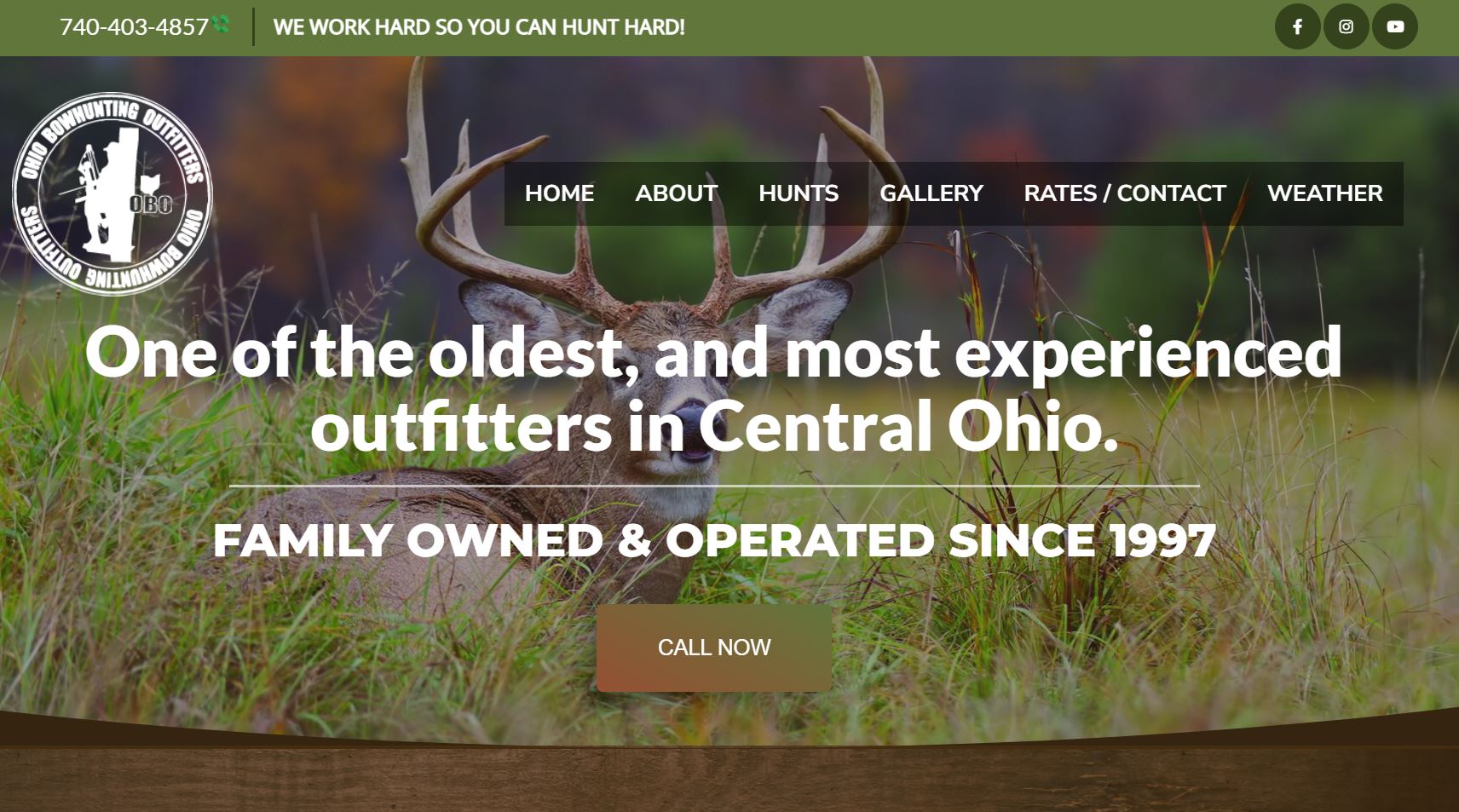 Species Offered
---
---
For ALL Big Game, Waterfowl, Upland Bird, Varmint, and Small Game Hunts, visit Find A Hunt